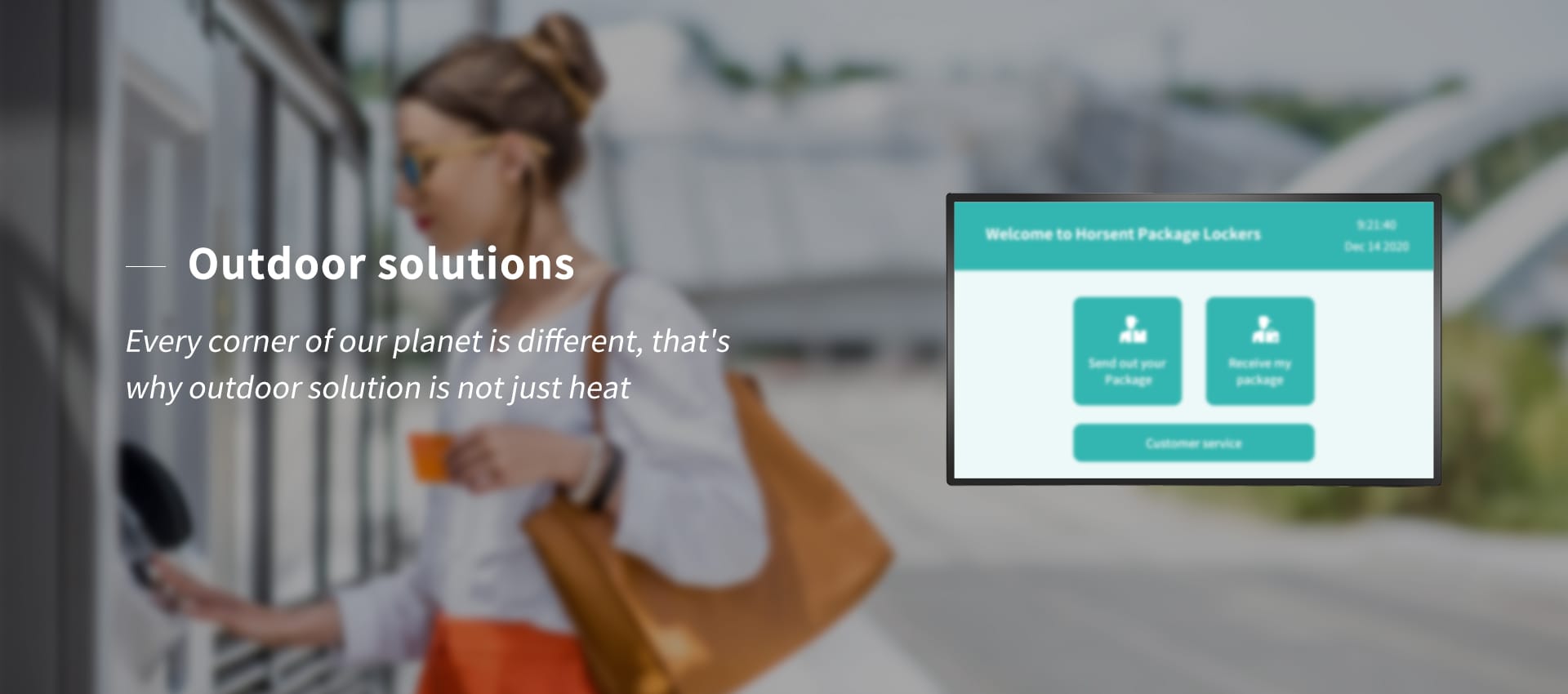 Outdoor touch screen solution is made for an expansion and development of self-service
to outdoor space of business owners and offering service to their sunny edge.
In the early summer, Now customers can check out at an outdoor self-service kiosk after zipping coffee, so they could enjoy the breeze of a summer morning, with no need to go indoors for any purpose.
 And for such kiosk must be installed outdoor like bottle collection center, express delivery, package center and all sorts of lockers, we offer industrial standard open frame touch screen for this purpose to offer fast operation and service.
Our Industrial grade touchscreen is developed for outdoor application with heat, humidity, and dust or rain ensuring the steady operation of your outdoor service, delivering fabulous service to your customers still enjoying the sun.
Another busy site that must have outdoor touch screen is a tourism site and place of interest with most footfall in outdoor spaces like ancient town streets or natural scenery spots: An interactive signage with a touch screen is the best solution to offer information, display Ads, offer fast delivery of water and food, even simple service like wayfinding and spot description and statues introduction.  Useful to visitors, offering warm and information service still helps businesses to sell.
Heat: with the help of industrial grade components, PCB, Touch panel and test grade, we could offer as much as -20~70 ℃ operation temperature touch screen for your outdoor environment such as no-air conditioner shops, vendors in the street, 
Water/rain: front IP 65 open frame and touch monitor can perform as water resistance after installation to the kiosk to serve as an outdoor terminal.
Sun: up to 1000nits and the antiglare touch screen is designed for outdoor sunlight readability.

Suitable for tropical sun