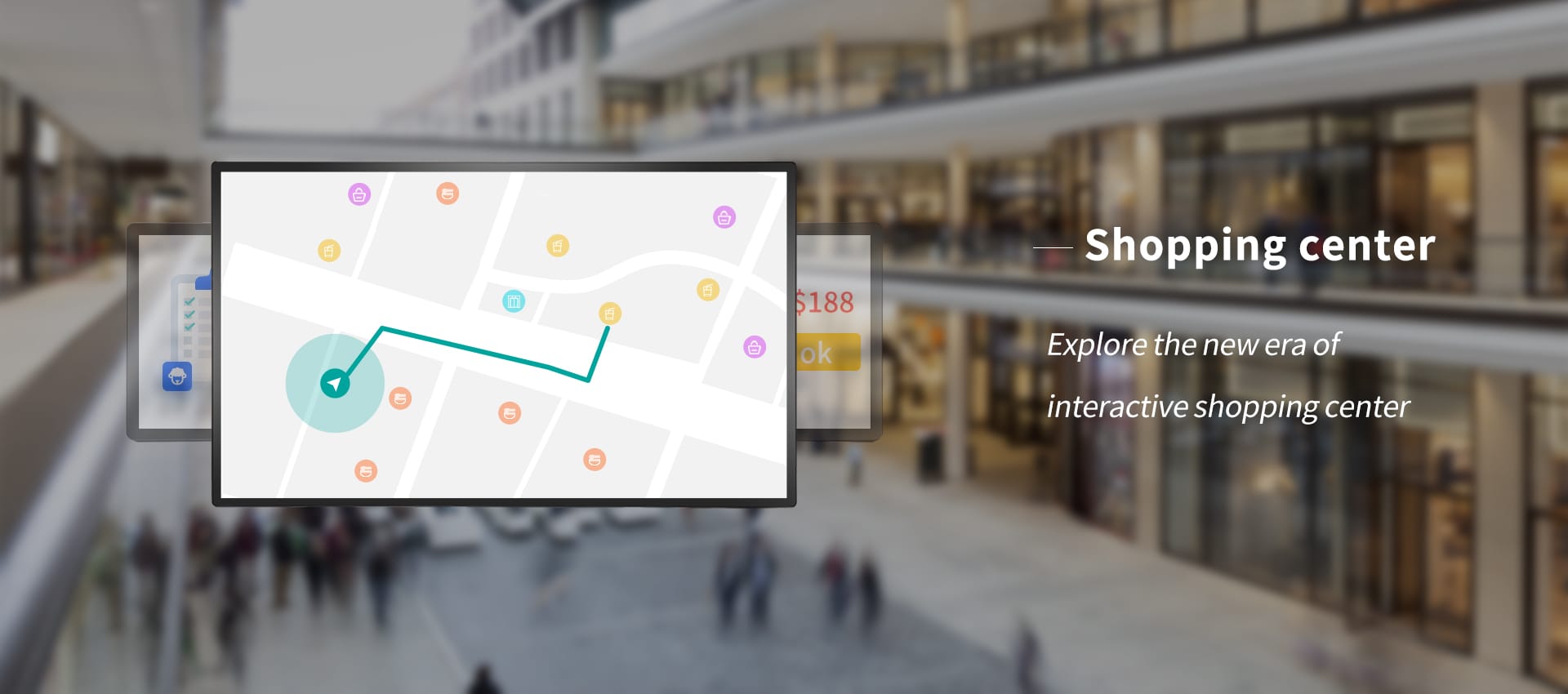 Modern Shopping mall/center, the paradise of shopping, food, and entertainment, is seeking solutions to attract more visitors, and more business and create a fabulous shopping experience.
From 9:00 am to 0:00 pm, the interactive solution keeps your customer involved, and happy all day long.
Interactive way finding or smart director can direct your visitors to their beloved places and offer lots of interesting advertisements 
A general impression and ideal of this mall, formed by the way finding is the new idea of its application than just giving one guideline but to attract with a visiting solution to help customer visiting your mall in a efficient way still cannot miss their favourable shops.
Commercial Advertising Touch Screen in the mall offers a glorious site for interesting advertising to keep your product and shop ads living and more possibilities to attract customers to view more details of your featured products.
Information desk offers a perfect place for shopping mall customer service or advertising: such as lost and found, particular product searching for shops, traffic information and new opening shops news...
Horsent commercial grade touch screens such as 27inch touch monitors, and 32inch interactive displays. 43-inch smart display and 55 inch extra large interactive display to attract more volume and traffic,  using PCAP touch technology to deliver a smooth, sensible touch screen experience in a slim, beautiful and durable enclosure,
to serve your business 24/7, saving extra labor like information desk man, customer service, or commercial Ads sales.
You will find with our solution, no longer worry about heavy  labor cost, perhaps with the help of a few large touch screens, you will not shoulder the heavy extra labour costs, still offering decent service for your customers.




Informative advertisement