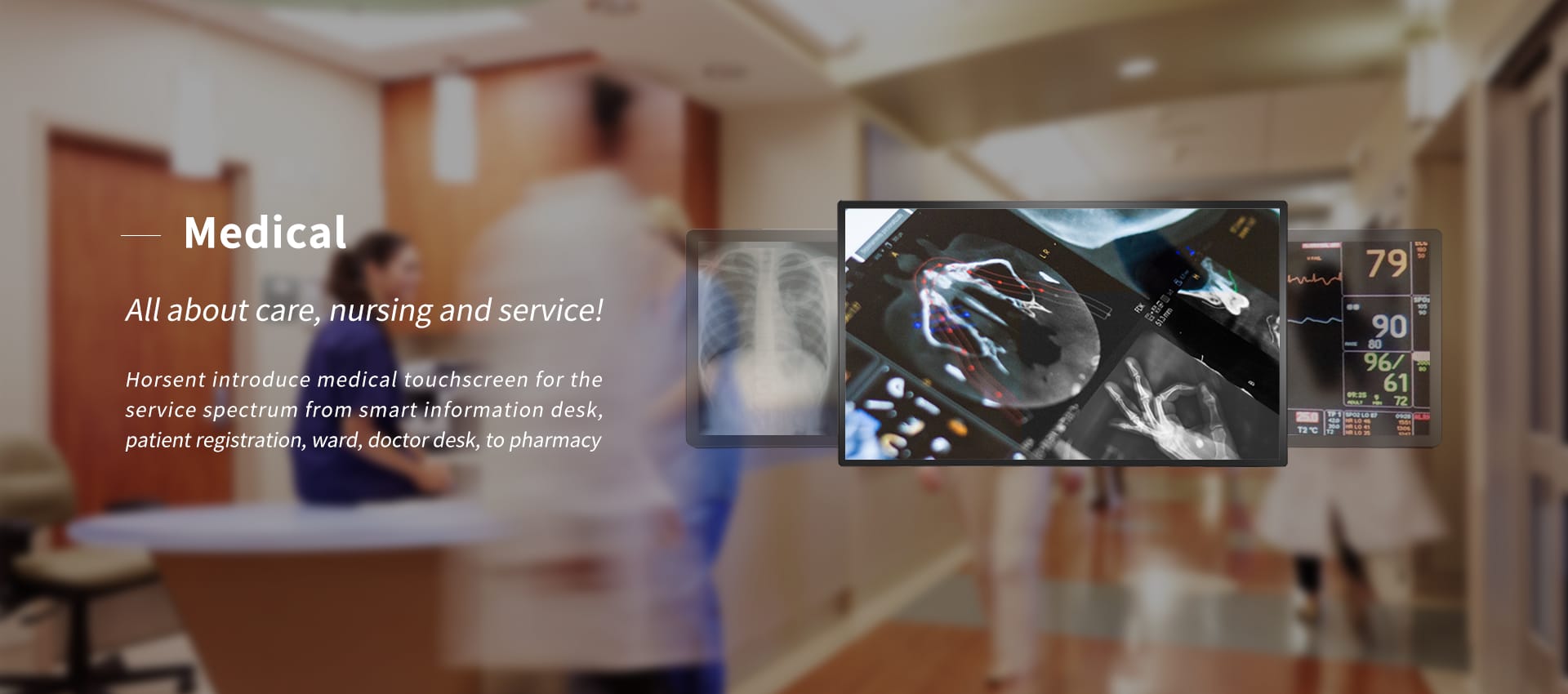 Horsent introduces medical touchscreen to medical systems such as pharmacies, clinics and hospitals.
Different from the traditional system, the interactive touchscreen improves the productivity of nurse, and doctor, and keep the work in great order. The patients are happy, and so are the nurses and doctors.
To start with the patient registration kiosk, Horsent offers an open frame touch screen for kiosk clients to deliver faster service for patients to find their doctor and the right department, finishing the process in a few seconds.
An information interactive screen in the middle of the hall is a must-have for the large medical centre to help patients with simple questions and a wayfinding kiosk helps patients go to the right department on a faster path.
21 inch touch screen signage works as Doctor status digital signage displaying a description of the doctor and his/her status and possible waiting hours and reservation statues.
32 inch open frame touch screen or 43 inch is designed for touch tables in the waiting room, such as Pediatricians to keep children happy.
24inch touch screen signage can help the doctor tell the patient about the condition and the process of operation.
21inch touch screen from a self medicine kiosk can help patients to receive the pill in a few seconds while printing the dosage.




Improving service quality


Strengthen the connection with patients