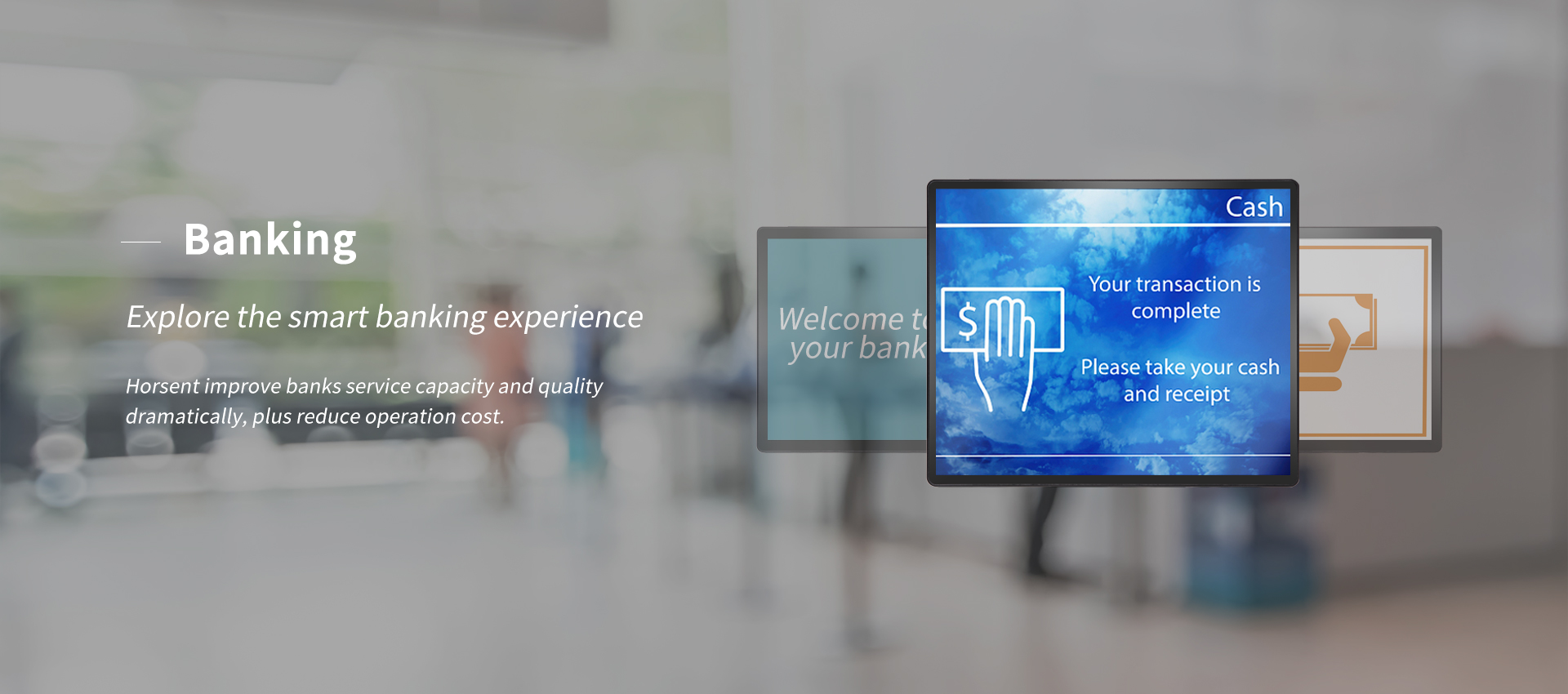 Further steps from Online banking: service from cellphone now replacing the traditional service at their service point and office, while self service terminal or a banking kiosk is another part of a productive site to solve more dealing and serve more business.
An increasing service, business, dealing even complex task is operating online now and on kiosk in bank.
A kiosk with touch screen and a system is the closest and fastest way to bridge the cellphone bank and the smart kiosk banking together: so the client can continue the unfinished task from the cellphone to the kiosk , without the extra hand or help from the bank staff to check the status or continue the operation or process the client can have the same interface, similar operation ways to finish the business without learning or waiting for service of the clerk.
24/7 : banking kiosk can make your bank never close, it is a bank that works 24/7. Helping and proving popular to average clients who work from 9:00 to 5:00, conflicting with bank service hours. So the bank can win over other banks by offering such accessibility and convenience. Meanwhile, 24/7 means fewer waiting hours because clients don't have to go to the bank limit from 9am~5.pm
Mini bank: offering helps and service to more population and increasing the business range and service territory, reach some remote area, still at low cost is what the business development manage tasks and headaches:   with the help of smart banking: a few sets of ATMs and banking kiosks are often installed in places are not in banks service distance: for instance, hospitals, shopping malls, restaurants, large apartment: The banks are creating many new stops, a mini bank now works as a substation of their great bank center in the city.
Horsent dual-sense touch display with built-in EMR, PCAP and encryption module is one of the key parts of the banks' next generation smart ATM, converting more business into self-service; The multi-media publish system with Horsent advertising terminal and LCD video-wall system composing the powerful information system plus with various touch terminals, touch tables and service robots for Self Service Machine, Self Service Terminal, Self Service Kiosk, Queue Management System , Ticket Dispenser Kiosk, Bank Queue System,and Queue Management System